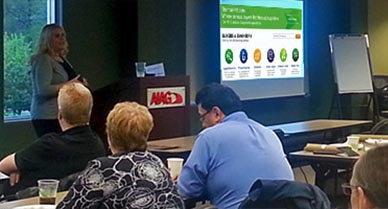 Improve supplier discovery and product sourcing for your company with industry's only free platform — and free training sessions.

Schedule a free, instructive webinar or site visit, customized for your buyers and engineers.

ThomasNet Onsite training is the ideal way to help your team unleash the full power of the ThomasNet.com Platform on your toughest sourcing challenges. Whether we do it online or on site (your site), we'll walk your team through a complete platform tour customized for your business.

Simply complete and submit the form, and we'll contact you ASAP to work out the details. And be sure to check out our video below to hear how ThomasNet Onsite benefited buyers and engineers from a manufacturer of high tech electronic systems.